Why Does the Queen Celebrate Two Birthdays a Year?
21 April 2021
The Queen celebrates two birthdays each year: her actual birthday on 21 April and her official birthday on (usually) the second Saturday in June.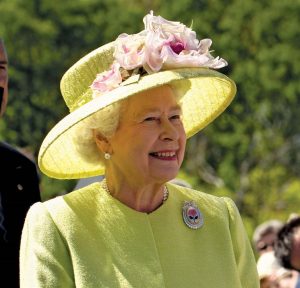 Official celebrations to mark the British Sovereigns' birthday have often been held on a day other than the actual birthday, especially when the actual birthday is not in the summer.
Her Majesty Queen Elizabeth II celebrates her birthday twice a year. She was born on 21 April 1926, and on this day she receives warm congratulations from her family and British people.
The Queen usually spends her actual birthday privately, but the occasion is marked publicly by gun salutes in central London at midday: a 41 gun salute in Hyde Park, a 21 gun salute in Windsor Great Park and a 62 gun salute at the Tower of London.
Historically, King Edward VII celebrated his birthday twice a year too because he was born in autumn. King Edward VII was born on 9 November, but his official birthday was marked throughout his reign in May or June when there was a greater likelihood of good weather for the Sovereign's Birthday Parade, also known as Trooping the Colour.
On her official birthday, Her Majesty is joined by other members of the Royal Family at the spectacular Trooping the Colour parade which moves between Buckingham Palace, the Mall and Horseguards' Parade as well as makes a public appearance on the balcony of Buckingham Palace.